Welcome Message
Welcome Message from Organising Chair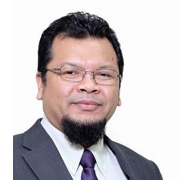 Welcome to 2019 MTS Annual Congress! It gives me a great pleasure to welcome friends and colleagues to Royale Chulan Hotel, Kuala Lumpur for our lively annual scientific gathering from 18th till 21st July 2019.
Respiratory Medicine has undergone massive transformational changes over the past few years with lots of new developments and advances in the field. With this in mind, our scientific team has come up with a very exciting programme to keep us abreast with the current updates encompassing wide variety of interesting topics. The programme will be tailored to individual needs from general physician level all the way to the subspecialist level. We will also have sessions dedicated to our allied health colleagues to enhance the working environment and improve the teamwork in managing our patients.
Our programme will cover key topics in Respiratory Medicine from across the spectrum of 8 disease areas, including COPD, Asthma, Pulmonary Infections, Lung Cancer, TB, Sleep Disordered Breathing, Interstitial Lung Disease, and Respiratory failures. Our panel of overseas and local expert speakers will also deliver the best in science and education to specifically highlight the importance of rehabilitation, smoking cessation, and vaccination. Not forgetting our interactive sessions with our engaging clinical grand round and dedicated oral and poster presentation to highlight the work done by clinicians and researchers in the field. Accepted abstracts will also be eligible for consideration for our coveted travel awards and investigator awards.
Once again, on the behalf of the MTS Council and Organising team, I welcome you to our annual congress. We hope that you will also take the opportunity to build up network for future collaborations and meet up old and new friends whilst gaining insight and formulate new ideas for betterment of our services. Looking forward to see all of you in July.
Assoc. Prof. Dr. Ahmad Izuanuddin Ismail
Organising Chair